Property Ventilation Solutions
Is your home suffering from condensation or mould problems with damp patches and black mould spores visible on the walls or ceilings?

This can be due to poor ventilation issues in your house, apartment, flat, bungalow or commercial premises. GJ Whittaker Electrical Contractors of Warrington can now fit and supply the market leader Nuaire range of energy efficient domestic, commercial and renewable ventilation solutions.

The installation of a Nuaire air ventilation system can greatly help to reduce and remove condensation or mould issues from your property.

Does your property have this problem?

Is it suffering from:
• Streaming windows
• Musty smells
• Black mould on walls or fabrics and furnishings

Did you know condensation accounts for approximately 70% of reported damp problems in domestic dwellings.
Importance of Ventilation
Condensation dampness is a result of too much moisture in the air generated by bathing, showering and even breathing. Most homes will experience condensation dampness with streaming windows, damp surfaces and musty smells being tell-tale signs.
Mould and condensation problems have been prominent issues in domestic housing for a number of years and the need for homeowners to protect themselves against the mould & condensation issues has significantly increased in recent times.

Mould and condensation issues have also greatly increased due to better performing heating and insulation and new types of airborne particles being introduced into dwellings as a result of modern furnishings and cleaning products. Since the 1930's the effectiveness of natural ventilation in properties has been greatly reduced as we strive towards more energy efficient housing. This now means that dwellings due to government energy saving initiatives are now usually fully insulated, double glazed and have central heating systems, all inhibiting natural airflow and reducing area for moisture to escape from the property. During the last few years indoor air quality and noise pollution has become the main concern to a lot of UK residents.

Why choose a Nuaire Positive Input Ventilation (PIV) System?
Nuaire conduct a lot of research and development into providing modern ventilation and understand it's about people and providing a good level of indoor air quality whilst ensuring an effective building performance. Critical factors such as air quality, energy efficiency and noise pollution are always considered to ensure suitable product selection.
By conducting research it's also been identified that noise is an increasing issue in buildings today. The introduction of government targets including the redevelopment of existing sites and planning restrictions has meant that nearly 70% of new dwellings are now built on brown field sites close to industrial sites, busy roads and airports. The average density of developments has also increased from up to 25 dwellings in 1997 to around 40 at the moment. The 1996 English Housing Survey suggested that 1 in 4 homes in England is affected by noise pollution however Nuaire constantly develop and innovate new systems to minimise noise pollution.
How does the Nuaire Positive Input Ventilation (PIV) System work?
By improving the ventilation within your property the Nuaire system assists by managing and controlling your interior atmosphere in the dilution and removal of pollutants as well as reducing humidity / condensation levels, which combined create a more pleasant environment and relief for asthma and allergy sufferers
Are you a property landlord with tenants experiencing damp & mould issues?
Housing Health & Safety Rating System (HHSRS) is the risk assessment procedure for residential properties, replacing the Housing Fitness Standard from the 6th April 2006 in England. The HHSRS regulations also replaces the fitness standards as an element of the Decent Homes Standard. The HHSRS states that dwellings should be free from category 1 hazards (hazard group A – physiological requirements, damp & mould). These hazards are described in the document as threats to health associated with 'increased prevalence of house dust mites and mould or fungal growths, resulting from dampness and/or high humidity. It includes threats to social well being and mental health which could be caused due to living in the presence of damp, damp staining and/or mould growth.'

Some of the category 1 hazards listed in the HHSRS government scoring sheet are: damp and mould, cold, noise & heat issues.

If you require any further information with regards to our services or a FREE no obligation quotation, please contact Gordon Whittaker a Warrington based electrician on 07710 927007 or 01925 600 833
G&J Whittaker Limited Electrical Contractors
107 Grappenhall Road • Stockton Heath • Warrington • Cheshire • WA4 2AU
T: 01925 600833 • M: 07710 927007 • E: sales@gjwhittakerelectrical.co.uk
A brief list of the services that our team of NIC EIC approved electricians provide at G&J Whittaker Limited Electrical Contractors
Full and part electrical rewire • Computer networking • Internal and external lighting • Emergency lighting
Fire alarm systems • Security alarms and CCTV • Door access and intercom systems • Electrical storage heaters
Portable appliance testing • Re-lamping and lamp disposal • Electrical shower installations • Electrical maintenance
Electrical fault finding • Consumer unit (fuse board) upgrades • Periodic inspection • Landlord periodic inspection
Central heating controls • Installation • Repairs • Velux Windows Electrical Motor Repairs
© G&J Whittaker 2010 | Management reserve the right to change or withdraw these offers at any time without prior notice | Offers subject to availability Full terms & conditions available upon request | Images shown for illustrative purposes only | Please note the information on this site is correct at the time of publishing. Registered office: G&J Whittaker Limited Electrical Contractors • 107 Grappenhall Road • Stockton Heath • Warrington • Cheshire • WA4 2AU • Company Registration Number: 4297399
Electrcians Warrington | Electrical Warrington | NIC EIC approved contractor Warrington | Electrical Contractors Warrington

Image: Paul Sutcliffe / FreeDigitalPhotos.net
Image: Chris Sharp / FreeDigitalPhotos.net
Image: renjith krishnan / FreeDigitalPhotos.net
VENTILATION SOLUTIONS FOR THE DECENT HOMES STANDARD GUIDE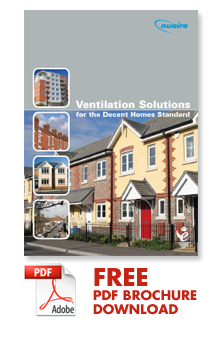 PDF WILL OPEN IN A NEW BROWSER WINDOW
VENTILATION SOLUTIONS FOR APARTMENTS & COMMUNAL RESIDENCES GUIDE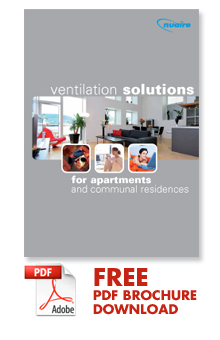 PDF WILL OPEN IN A NEW BROWSER WINDOW
VENTILATION SOLUTIONS FOR SCHOOLS, COLLEGES & UNIVERSITIES GUIDE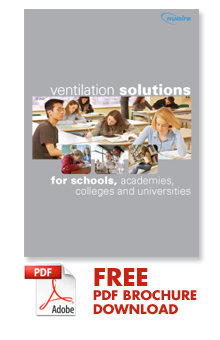 PDF WILL OPEN IN A NEW BROWSER WINDOW
G&J Whittaker Electrical Contractors team of Warrington based electricians cover the North West and Cheshire including Warrington and all surrounding areas, Knutsford, Lymm, Northwich, Winsford, Middlewich, Tarporley, Frodsham, Helsby, Altrincham, Bowden, Kelsall, Cuddington, Runcorn, Widnes, Sandymoor.